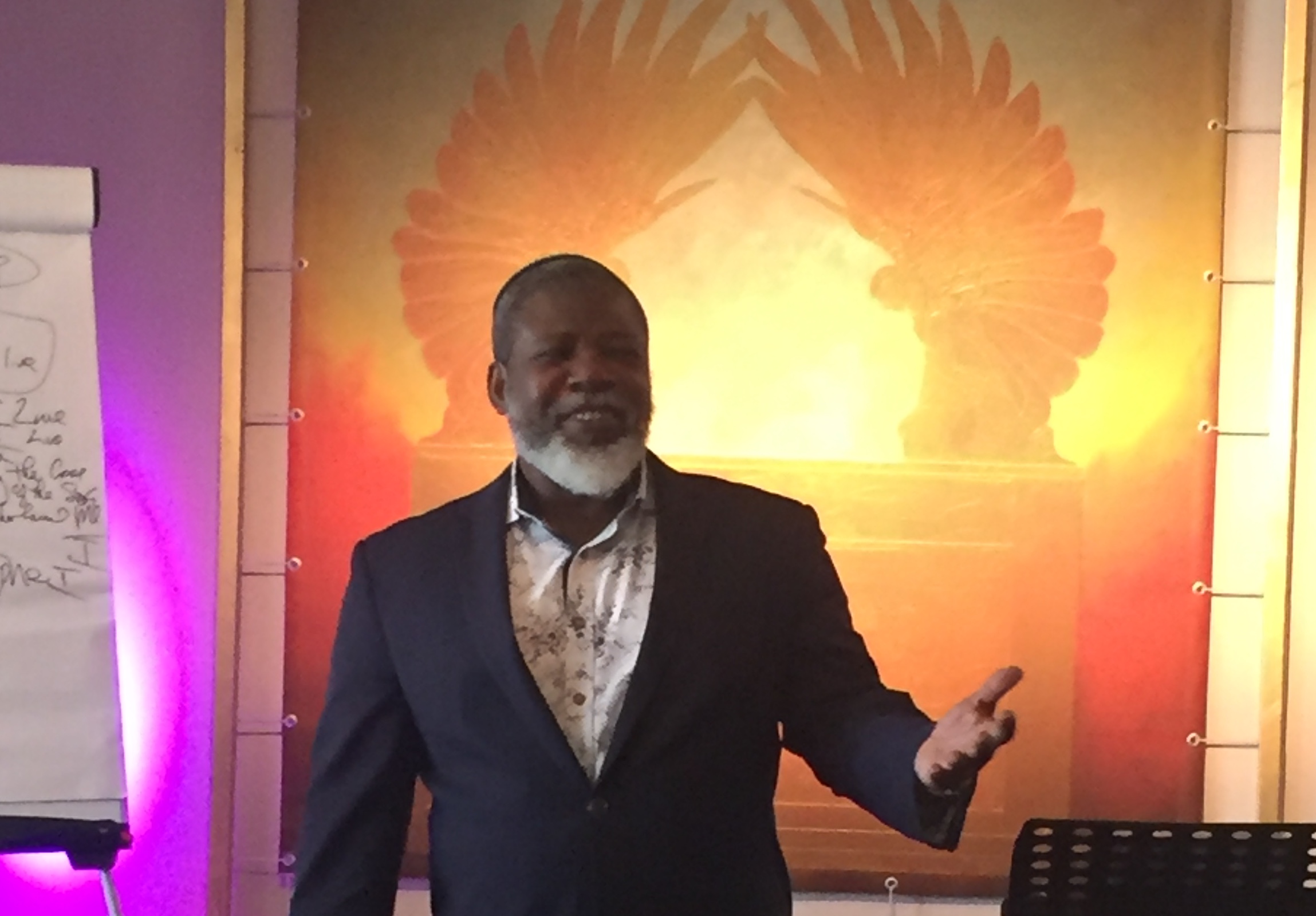 The supernal identity of the mystical believer
2nd Dutch Conference with Dr. Ogbonnaya Aactev8 International (Nederlandse versie hier)

This is the second Dutch Aactev8 International conference. The subject of this year is the supernal identity of the mystical believer. We can read in Genesis that man was created in the image and likeness of God. Mankind has lost the divine nature because of the fall. But the sacrifice of our Lord Jesus Christ on the cross made it possible to redeem mankind. This means that the restoration of the divine nature is accessible again.
In this conference Dr. Ogbonnaya will help us to understand some of the mysteries of the Kingdom of God. His teachings are inspiring, surprising and life changing. From a Jewish African background he shows us what the hidden treasures are in the Word of God. All his teaching are Christ centred.
All service are translated into Dutch
Additional Information:
Worship will be led by Ilai and Egbertje Lojenga.
There is free parking on location.
If you want to stay at the camping site, be advised to come on Thursday. You have more time to set up your gear. You can pay for your camp site at the conference location.
When travelling with public transport and you want to use the shuttle service from the train station in Hardegarijp, please mention this at your check out.
There will be no children's program during the conference.
We recommend Van der Valk hotel in Hardegarijp for your accommodation. When you make a reservation at the hotel, please mention you are partaking at the Tikkun Olam Conference.
Please be aware that we don't have a refund policy. All payments are final.
Program Thursday June 6, 2020

We will start at Thursday evening with a pre-conference worship night. There is free access for this evening, but please tell us if you are coming during check out.
19:00 – 22:00  Pre conference with worship and prayer
Program Friday June 5, and Saturday June 6 2020

09:00 – 10:00 Registration and opening
10:00 – 12:00 First session
12:00 – 13:00 Lunch
13:00 – 15:00 Second session
15:00 – 15:30 Tea and coffee break
15:30 – 17:30 Third session
17:30 – 19:30 Dinner
19:30 – 22:00 Fourth session
Program Sunday June 7 2020

After the conference we will have a Sunday morning worship where Dr. Ogbonnaya will be speaking. Entrance is free. Please mention during check out if you are coming to this service.
10:00 – 13:00 Worship and teaching